"Soundstair" (Musical Stairs)
"Soundstair: AYA"
Teen Cancer America
AYA Medical Congress
Atlanta, GA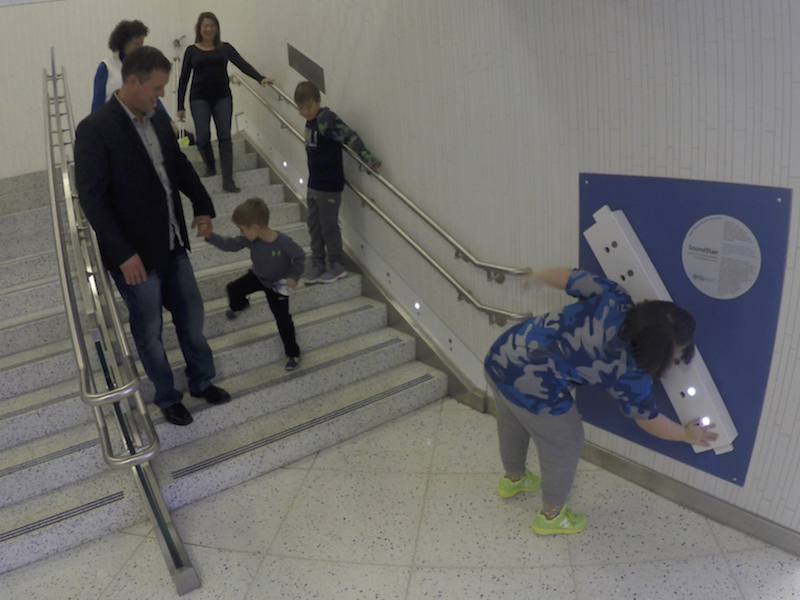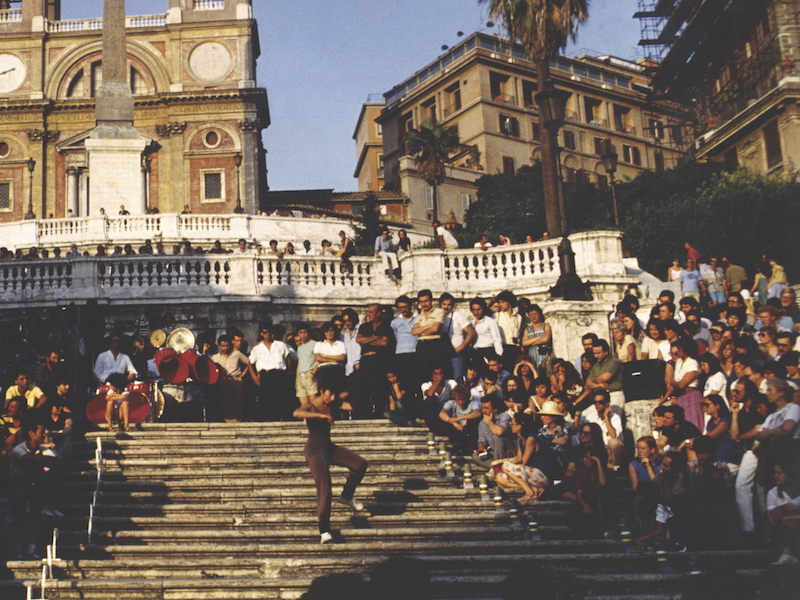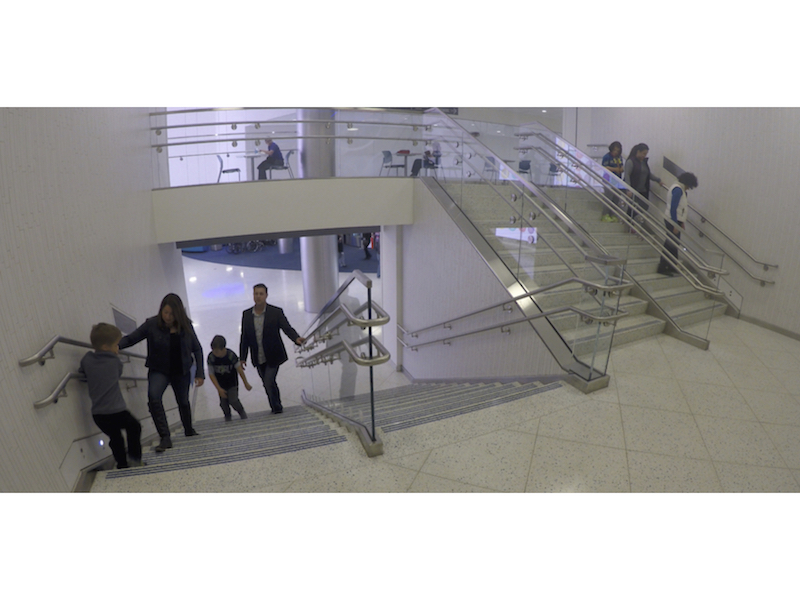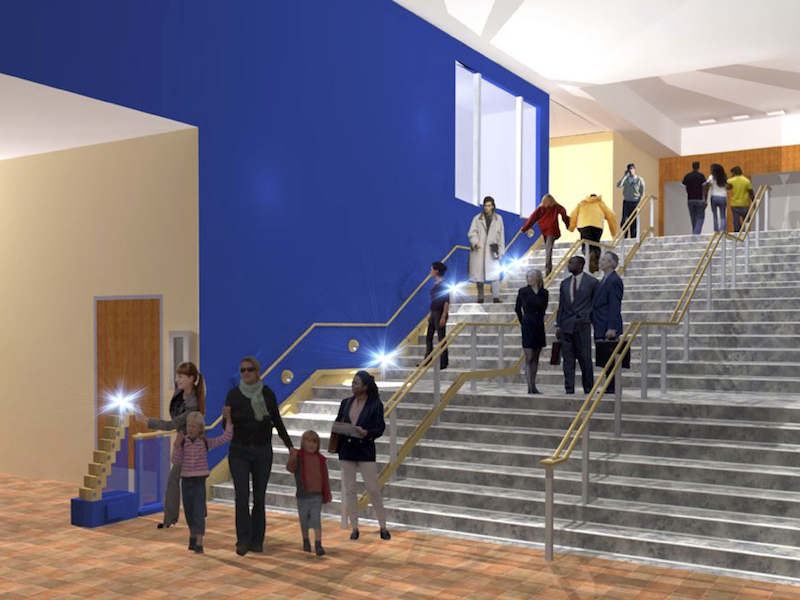 Visitors, patients and staff all enjoy the "Soundstair" installation in our new Main Lobby, thoughtfully designed by Christopher Janney.  The lyrical sounds, and activity it generates, with the children and staff has absolutely transformed the Lobby and enlivened the normal function of walking up and down stairs.
Charles Weinstein, Esq. / Boston Children's Hospital "Till every child is well"
"Soundstair" (Musical Stairs)
Soundstair (musical stairs) is an interactive sound environment that "plugs into" an existing architectural stairway. It is composed of photo-electric sensors, placed one per step, that are wired to a computer, sound sampler, amplifier and speakers. As individuals traverse the stairs, they activate a series of melodic and natural sounds. The sounds can be scaled to change pitch according to ascending or descending movement. For example, ascending the stair might trigger a bamboo flute and springtime garden sounds, like birds and a light breeze. When an individual stops in the middle, the sound "disappears", fading away. If they continue climbing, the sound returns. Another individual using the stairs an hour later might hear an entirely different set of sounds. In Soundstair, sound is used to "color" the space, creating a "responsive architecture" that reacts to people moving through it. In this way, sound changes the quality of the space without changing any of its physical form.
Performances: (partial list) Spanish Steps, Rome, Italy; Metropolitan Museum of Art, New York, NY, Boston Museum of Fine Arts, Boston, MA; Stads Schouwberg, Eindhoven, Holland; Corcoran Gallery of Art, Washington, DC
There are currently 5 permanent Soundstair (musical stairs) installations in the US: The Boston Museum of Science (Soundstair: SciMuse), The Science Museum of Minnesota (Soundstair: Minnesota), The Mississippi Museum of Art, Jackson, MS (SteppinReach) Techworld Plaza in Washington, DC (Sonic Pass/dc) and the Boston Childrens Hospital.